Transnational encounter in Sofia / Bulgaria, May 2023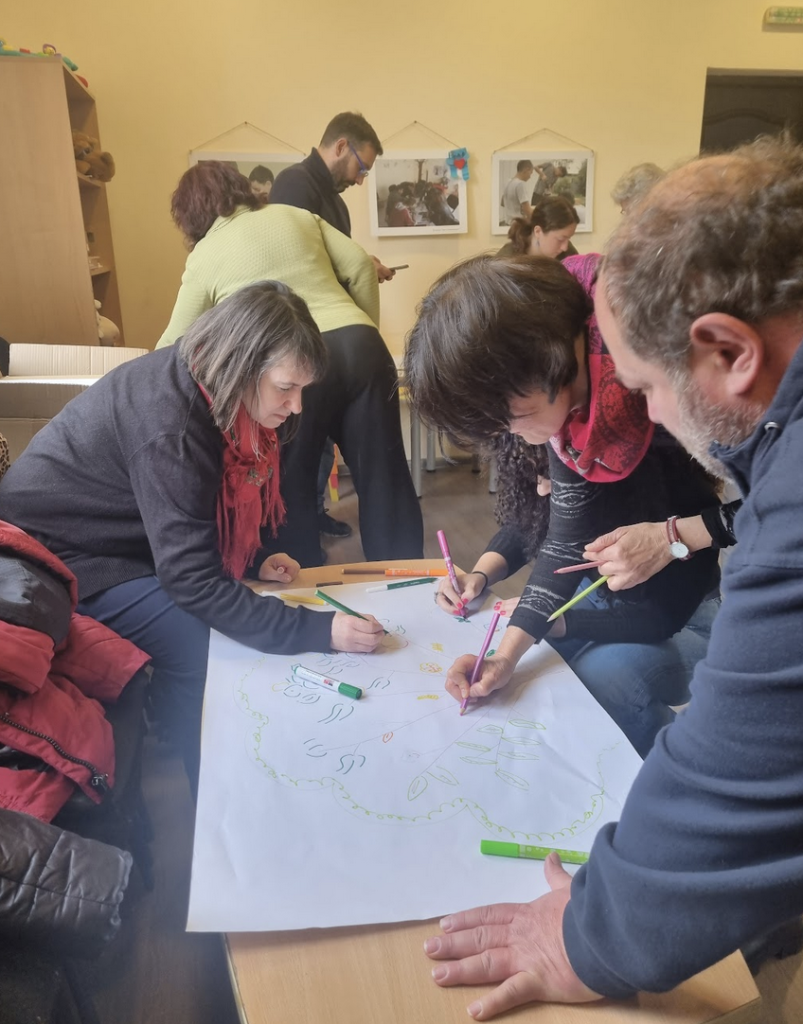 There is already a broad awareness of the problems of energy supply and foughts around the access to these resources. Less pronounced is that with regard to water. The project group therefore discussed the water situation in the cities of Athens, Berlin, Rome and Sofia, where the partner organisations are located.
The participants from Berlin-Marzahn also brought the topic to the stage and showed a performance consisting of video sequences, texts and gestures for "Gesundbrunnen" (healthy water), "Klärwerk" (waste water treatment plant), "Oase" (Oasis) and "Wellenreiter" (surfer). Afterwards, the audience was involved. In this way, a joint character image was created for "freshing" – which was refreshingly cheerful.
During a tour of one of the largest Roma neighbourhoods in Bulgaria, the guests got to talk to the residents. It became clear that and how the Roma are still discriminated against today. Their living conditions are also politically determined, for example by urban planning policies and water infrastructure: one tap for four houses. This is located outdoors. Especially in winter, water then has to be wasted.
The approximately 8000-year-old city of Sofia seems like a pearl that nevertheless hardly shines. (Not every pearl has to be beguiling.) Sofia is rich in mineral water and has several hot springs to offer. Strategically located, the city is a hinge between the Middle East and Central and South-Eastern Europe. The History Museum also houses objects that point to links with the matrifocal Danubian civilisation: Godness worship, the importance of fertility and others. Until the invasion of the Huns in the 5th century…
The participants were able to find many motifs for photographic impressions, which will be compiled in an exhibition. It will be opened in October 2023, when the participants will meet again. In Berlin.